The importance of B2B prospecting in the context of B2B sales processes cannot be overstated. Every sales professional will tell you: closeable deals start with prospecting. How well you prospect can make the difference between having a regular flow of profitable prospects and your sales process never getting off the ground.
In this article, we'll discuss finding and converting high-value contacts and what exactly it takes to get your sales team proficient with this process.
What is B2B Prospecting, and Why does it Matter?
B2B prospecting, also known as sales prospecting, involves finding and interacting with potential customers. By analyzing your target market, and knowing your ideal customer profile, you can concentrate your efforts and marketing campaigns to reach the right decision-makers. This will allow you to start the sales process with key individuals.
Here's a basic outline for the prospecting process to get you started:
Create a customer profile to identify the precise audience you are aiming at.
Use your ideal customer profile to identify potential clients (prospects).
Select the most viable approach for each prospect.
Consistently interact with target accounts to strengthen your relationship.
Aim to bring value to every interaction in order to move the prospect toward a close.
All the activities aimed at establishing a connection with a possible client are together referred to as sales prospecting. A qualified lead can be passed on to the sales team after receiving a favorable response.
As your firm grows, you should establish several steady client accounts. However, even with those in place, it's important not to get too comfortable and to continually look for new clients. Many companies assume after a while that there aren't any good quality prospects left that they haven't already contacted. This isn't a good approach.
Every industry and niche has new start-ups popping up all the time. There are always companies entering your market or region. Sales lead generation and sales prospecting are about bringing in those new companies, thus increasing potential sources of revenue by directing them into your sales funnel.
Otherwise, B2B prospecting can help businesses better understand their target market. By researching potential customers and gathering insights about their needs and pain points, businesses can tailor their products and services to better meet the needs of their target market.
Know Your Customer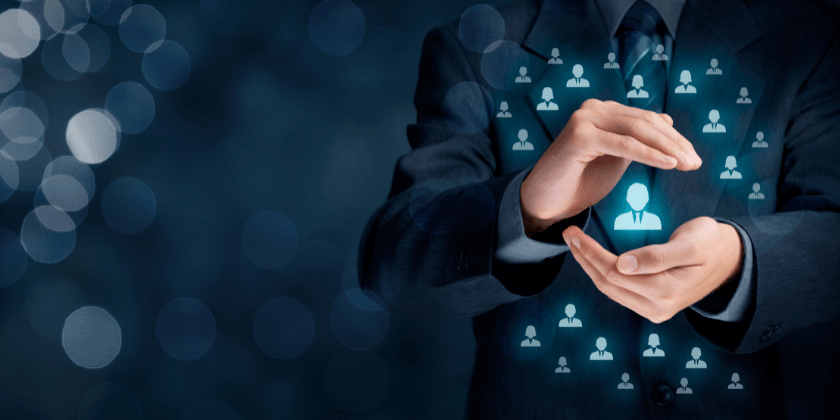 The first sales prospecting method is to know your customer. Your ideal customer profile describes the company you want to sell to. It contains all the necessary company data, like company size, interests, market position, and any other business characteristics that indicate they'll be interested in a solution you're offering.
Effective B2B prospecting requires a detailed understanding of the target company. You'll often be assigned a vertical or target industry.
If you have one, explore it thoroughly :
What are its members' biggest problems?
What are firms investing in?
Does your solution leverage any trends?
How can large businesses use your product or service?
Determine what prices your ideal clients can afford.
Know the competitive landscape in which your prospects operate.
To get a better understanding of your customer, consider conducting market research and gathering data from sources such as industry reports, customer surveys, and online reviews. This will help you get a better understanding of what your customers are looking for, and how you can best meet their needs.
Stay Active on Social Media
Social media is an important tool for B2B prospecting, as it allows businesses to connect with potential customers and build relationships with them. By maintaining an active presence on social media platforms such as LinkedIn, Twitter, and Facebook, businesses can reach a larger audience and engage with potential customers in real-time.
To effectively use social media for B2B prospecting, consider doing the following:
Identify the social media platforms that your target customers are most likely to use and focus your efforts there.
Use social media to share valuable content, such as industry news, blog posts, and company updates.
Engage with potential customers by commenting on their posts and responding to their questions and comments.
Use social media to promote your products and services, but be sure to provide value and not just self-promotion.
For B2B business, LinkedIn is generally the most appropriate platform for prospecting. Specific LinkedIn groups might help you connect with prospects. If you stay active in these groups, answering members' queries, offering expertise, and delivering helpful content, you may source a regular stream of prospects' contact information.
This strategy helps create relationships before outreach. It enables you to personalize your pitch to group members and build authority. Successful B2B prospecting involves convincing prospects that your solution is worth their time. You may speed up the process by building your reputation in industry-relevant LinkedIn communities.
Use the Power of B2B Data
B2B data can be a powerful tool for prospecting, as it allows businesses to gather insights about their target market and identify potential customers. There are many sources of B2B data available, such as industry reports, market research firms, and online databases.
Sales reps and B2B marketing teams can use a variety of lead generation and B2B sales prospecting tools in addition to the time-tested, actionable methods we're discussing.
You can save time and effort by using technologies provided by
Infobel Pro's B2B data service
, such as advanced search capabilities and API access, which allows you to easily access large amounts of data and find the specific information you need in a timely and efficient manner.
Utilize an automated approach to consistently identify qualified prospects by incorporating the expertise and experience of your best salespeople. Instead of sifting through data sources and B2B databases or checking off extensive prospect lists, your sales teams will be more productive. They will be able to concentrate on interactions with clients and prospects
Bring Your Team Together
B2B prospecting is not a task that can be accomplished by one person or even one department. It requires the efforts and collaboration of multiple teams within a company to be successful.
For example, the sales team plays a crucial role in identifying and researching potential customers, but they may need support from other teams. Your other teams such as marketing and customer service can help to effectively reach and engage with potential customers. Marketing can help develop targeted messaging and content to attract and engage potential customers, while customer service can help address any questions or concerns potential customers may have.
In addition, involving different teams in the B2B prospecting process can help bring a diverse perspective about where to prospect. This allows you to analyze what your current best customers have in common and ensure that all angles and potential challenges are considered. It can also foster a sense of teamwork and unity within the company, as everyone is working towards a common goal.
Overall, bringing together the different teams in your company to do B2B prospecting can help ensure that your efforts are coordinated, well-rounded, and more likely to be successful. It's important to establish clear roles and responsibilities and establish effective communication channels to ensure that all teams are working together efficiently and effectively.
Know How to Approach Different Buyer Personas
Once you know your target consumer profile well, create buyer personas. A buyer persona represents the specific contact you want to reach when prospecting. Different buyers may have different needs, pain points, and decision-making processes. It's essential to tailor your prospecting efforts to the specific buyer persona you are targeting.
To effectively approach different buyer personas, consider the following sales prospecting process :
Research the buyer persona and gather insights about their needs and pain points.
Tailor your messaging to address their specific needs and challenges.
Use language and communication channels that resonate with the buyer persona.
Understand the buyer's decision-making process and anticipate any objections they may have.
For example, if you provide a sales intelligence platform to education technology firms, the buyer might be the business development director. Their persona might be innovative, decisive, or skeptical. Knowing how to approach each of these buyer types can help you craft a message that is more likely to succeed.
Master the Cold Call (Outbound Prospecting)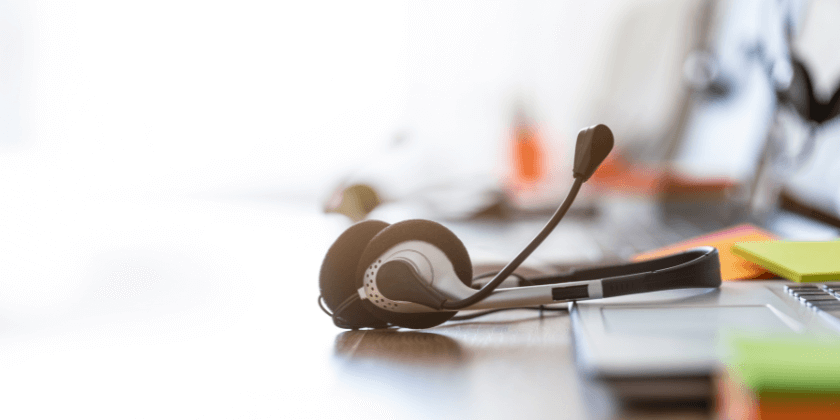 One of the most annoying, tiresome, and depressing tasks that many sales representatives must perform regularly is cold calling. According to a LinkedIn study, 63% of sellers think it is the worst aspect of their work.
You must endure rejection after rejection after rejection due to this nerve-wracking and sometimes low-converting process. However, cold calling is still one of the best B2B prospecting strategies sales organizations can use, despite all of its drawbacks.
The most effective cold calls and cold emails adhere to a proven formula :
Research the company and the person you are calling before making the call. This will help you tailor your messaging and make a more personal connection.
Have a clear and concise sales pitch that highlights the value you can offer to the potential customer.
Make sure you lead with your purpose, concentrate on your prospect's problems, ask open-ended questions and use social proof. Don't forget to listen intently if you want them to open and read your email or stay on the phone.
Follow up with a personalized email or other follow-up communication to reinforce the value you can offer.
Don't Neglect Inbound Marketing
Inbound leads can be used for B2B prospecting. Your content attracts potential clients who are interested in your industry or your company's services. These elements make these leads warmer than most.
Here are some of the prospecting methods:
Create valuable content such as blog posts, whitepapers, and infographics that addresses the needs and pain points of your target customer.
Use search engine optimization (SEO) to optimize your website and content for relevant keywords and phrases.
Use social media and other online platforms to promote your content and engage with potential customers.
Use landing pages and forms to capture leads and gather information about potential customers.
Most prospects who engage with your material have provided contact and professional information such as phone numbers and other contact information. So you already know where they work and what they do. These should be near the top of your list of B2B prospects
Use CRM to Organize Your Prospects and Pipeline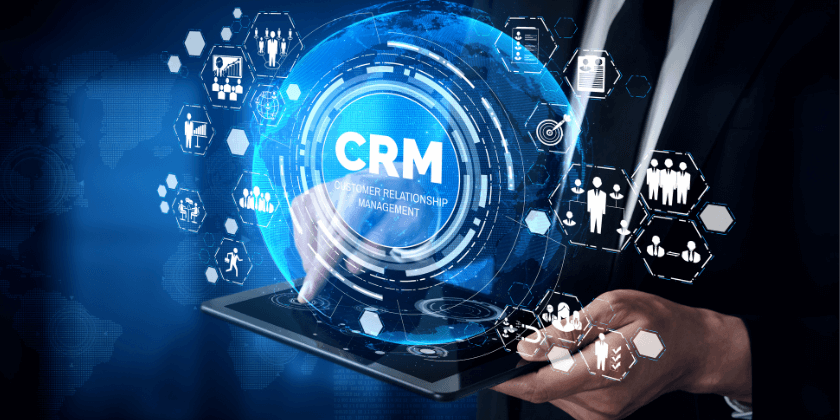 CRM provides a register for B2B contact data, and it helps build an accurate ideal customer profile. Your CRM helps with email campaigns, outreach strategies, cadence, and reoccurring objections.
If your organization uses a CRM integration, provide your interaction data and reference its insights. These systems can improve your organization's sales process, including prospecting.
If you want to complete your sales prospecting techniques, this is what you should do with a CRM :
Track and manage your prospects and leads, including information such as contact details, communication history, and sales stage.
Analyze data about your prospects and leads, such as their industries, company size, and location.
Automate and streamline your sales processes, such as scheduling follow-up calls and sending personalized emails.
Track and analyze the performance of your sales team, including metrics such as conversion rates and lead response time.